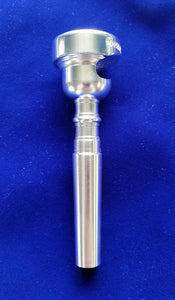 H-B.O.M. Bottle Opener
Don't get stuck without a bottle opener!
For all of those gigs with an open bar and closed bottles, we present the Haas Bottle Opener Mouthpiece!
Model name: H-B.O.M.
New York trumpeter, author, and recording artist, Augie Haas worked with Terry Warburton to create this fully operational mouthpiece, which is based off a Warburton 6SV with a 7 backbore, and also functions as a bottle opener! Impress your date and make your section-mates jealous with the H-B.O.M. from Warburton.